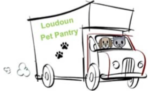 Join the Humane Society of Loudoun County at
Saturday, October 21, 2017 – 9 am – 3 pm (rain or shine)
Free Raffle Ticket for Pet Food donations of 4-8 lb. dry or a case of canned food. $5 donation for raffle ticket without pet food donation. Do not have to be present to win.
We will collect pet food during the fair for the Loudoun Pet Pantry which is donated every two weeks to Loudoun Hunger Relief. The Loudoun Pet Pantry accepts canned and dry cat and dog food. Dry food must be unopened, unexpired, non-prescription adult food, we cannot use kitten, puppy, or senior food for the pet pantry*. Because space is limited, we can only use bags of dry food between 4 and 8 pounds. However, we can use all sizes of canned food. Gift cards or cash donations are always welcome.
Pet food donation box available at the Cascades Senior Center year around. For donation box locations, please see our website at HumaneLoudoun.org.
*Items not meeting the help criteria are appreciated and will be given to homeless pets in Loudoun County.