"The Age of Love" Documentary Screening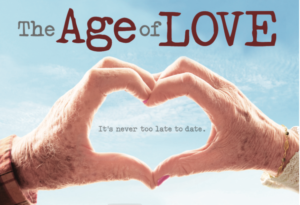 Enjoy a FREE screening of the documentary, The Age of Love, on Sunday, August 11 from 2-5pm at the Cascades Library in Sterling.
The Age of Love is a story of the universality of love and desire, regardless of age. The documentary follows the comic and poignant adventures of 30 seniors who attend a speed dating event and discover how the search for love changes—or doesn't change—from first love to the far reaches of life. It's never too late to date! Stay for a brief discussion afterward on finding companionship after 50.
The documentary is presented by Loudoun County Public Library, Loudoun County Senior Center at Cascades and the Loudoun Times-Mirror.
For more information, call Lorraine Moffa at Library Services, 571-258-3179 or Brenda Davis at the Senior Center at Cascades, 571-258-3280.