November 30 – December 4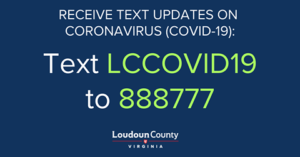 Both the Farmer's Market Lot and the main parking lot behind the Senior Center at Cascades will be re-paved during the week of November 30 – December 4. The work will be done alternately so that we can use at least one of the lots to provide the Drive-Thru Lunches and HDM pick-ups and allow people in the building for activities.
Please click below to take a look at these flyers for information about where to pick up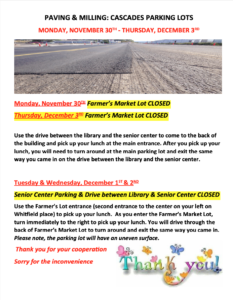 <-lunches and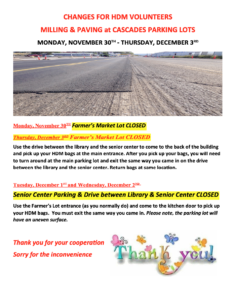 HDMs-> during this time.
For those of you who drive to the center, please enter the center through the Farmer's Market Lot on the days we have the main lot closed and vice versa. If you have any questions, please contact the center at 571-258-3280.
Thank you for your patience! While this is a bit of an inconvenience, we look forward to the finished product and enjoying freshly paved parking lots.